In the Chinese Zodiac, the rat has intense curiosity, rich imagination, and the willingness to try its hand at anything. So does Elizabeth Bourcier—a self-described "cellar rat" who, in 2012, created her first wine—La Rata.
While working since 2008 under the legendary guidance of Cayuse Vineyards founder and Vigneron Christophe Baron, Elizabeth has learned much about crafting adventurous wines of elegance, style, and class.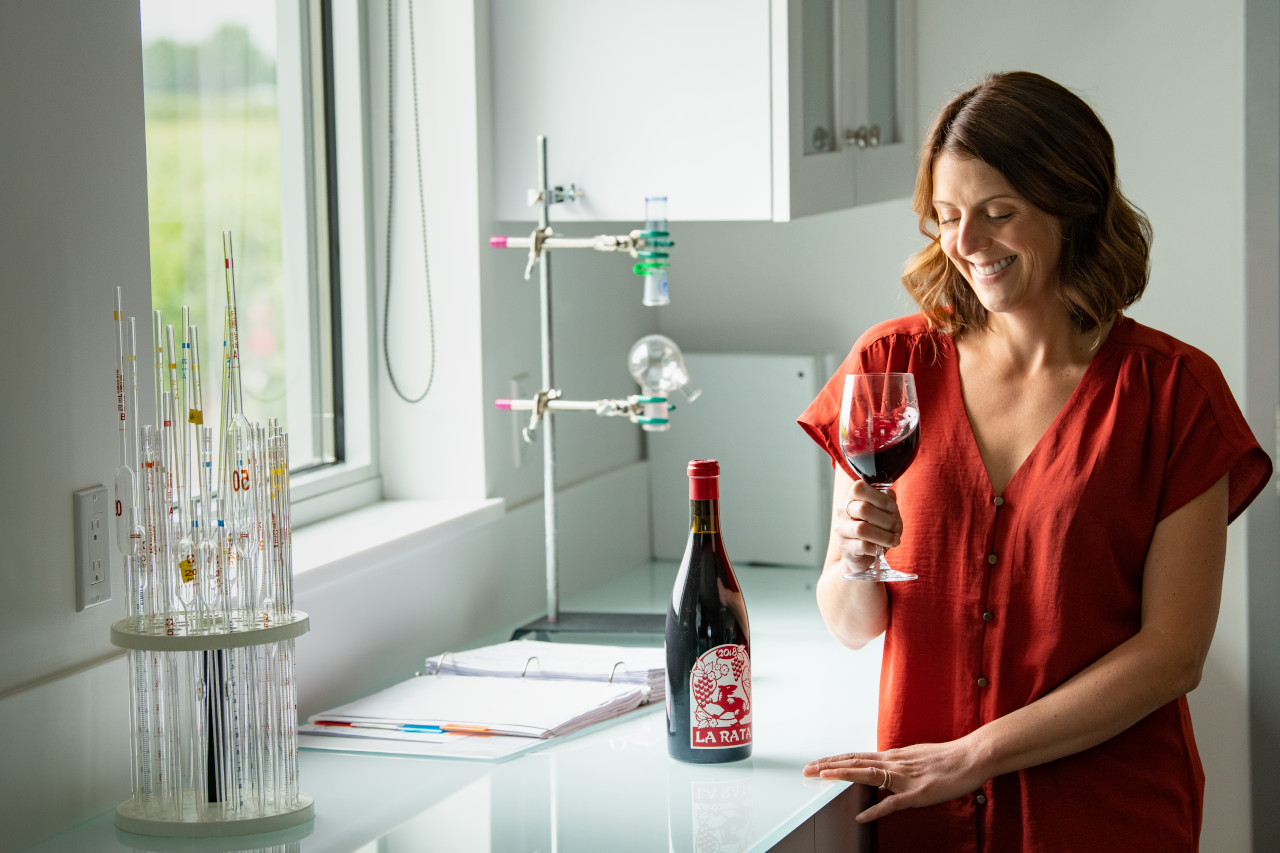 Her inspiration for La Rata came after Christophe introduced her to a wine from the Priorat region of Spain made by a female winemaker. Elizabeth was intrigued by what she tasted and, using biodynamic grapes from Cayuse vineyards, was able to create her own unique blend of Grenache, Cabernet Sauvignon, and a touch of Syrah.
Besides a nod to her own Zodiac sign, La Rata is the Spanish translation of The Rat—a tribute to the wine that was her original inspiration.
La Rata is a separate project from Cayuse Vineyards—an extraordinary wine Elizabeth created using fruit from Armada, En Cerise, and La Paciencia vineyards. The extremely limited production is less than 175 cases per year.